Weavings in Honor of Fort Lewis Boarding School Students
Weavings in Honor of Fort Lewis Boarding School Students
Cotton, wool and synthetic yarns, safety pins
During the spring semester, Curatorial Fellow Elise Boulanger held mini loom weaving workshops across campus to continue conversation about Fort Lewis boarding school history. Weavers were encouraged to loan their piece to the exhibit. As more workshops were held, the installation grew.
Weavings pictured here, courtesy of students participants from the Native American Center, SOC 375: Sociology of Education, NAIS 333: Indigenous Identity, Pueblo Alliance Feast Day, The Old Fort Farmer in Training Program, TRIO students, and CSWS Interns.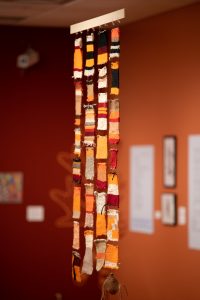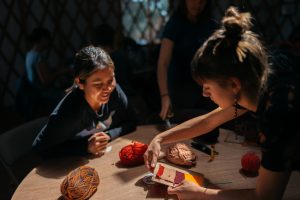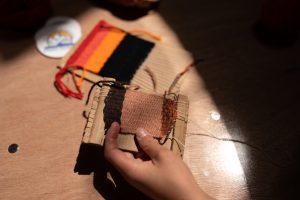 Photos courtesy of Cole Davis, Fort Lewis College, from the Old Fort Farmer-In-Training program orientation.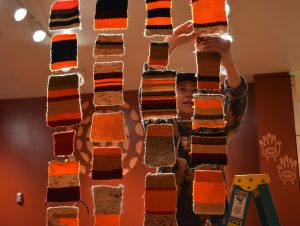 AJ Lopez, student intern and exhibition participant, installing the weavings.